Motoyard is bringing you an epic Labor Day weekend! Spend Sunday August 31st on the Streets of Willow, the best training track in the west! Then head over to the Big Track on Monday September 1st! Use code SOCALSPORTBIKES$10 to receive $10 off you registration!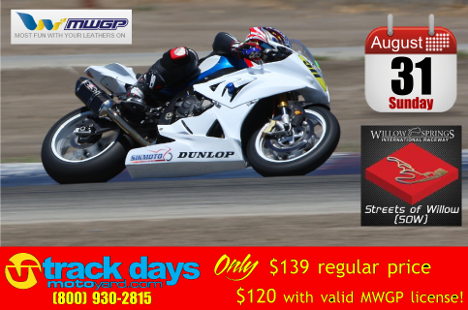 As always we offer free instruction, free water and snacks and our no pressure three group format!
Would you like to jump start your track riding? Sign up for our new riders school for only $55!
Register at
www.motoyard.com